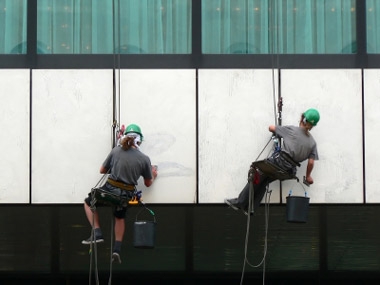 How To Do Business
Purchasing Guidelines
The Procurement Department is responsible for all procurement activities of the Rochester Housing Authority (RHA). The department implements RHA procurement guidelines, solicits bids, initiates requests for proposals, issues purchase orders, and establishes contracts for construction, consultant and professional services, and the purchase of goods and other services.
As a public housing authority, RHA is bound by New York State laws, HUD regulations, and other local requirements governing public purchasing. Thus, the Purchasing Department operates in accordance within the RHA Procurement Policy which has been created to comply within the guidelines of the appropriate purchasing rules, laws, and regulations for all RHA business transactions.
Vendor/Contractor Database
A vendor/contractor database or "pick system" has been established for direct solicitation of all contracting opportunities. This database will be used as the first source to select all solicited sources for RHA contracting opportunity.
Qualified vendors/contractors are welcome to apply and are added to the database at anytime throughout the year, providing any requirements be met. To receive an application, please click on this go the application page.
The database or "pick system" is a computer system that randomly selects one, three, or six sources to solicit for a quote. The number of sources selected is based on the cost estimate of the contract. A Vendor/Contractor will not be selected again by the system until all other sources in that category have been selected and solicited.