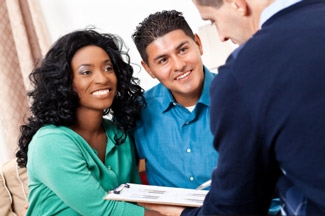 Employment Opportunities
Working at RHA
Rochester Housing Authority is a federally funded agency providing housing to low income families and seniors. At present, RHA employs approximately 214 people in various job classifications. Established in 1955, RHA is governed by its own Board of Commissioners, and is independent of the City of Rochester or other government entities.
While RHA's operations are independent, we are a Civil Service Employer, and partner with the City of Rochester in this endeavor. within Civil Service, there are two broad employment categories, one of which is subject to Civil Service examination.
For those positions that are subject to examination, RHA will look to current Civil Service listings of candidates who have already taken the given position exam. For more information on Exam Announcements, go to http://www.cityofrochester.gov/app.aspx?id=8589934617.
For positions that are not subject to examination, RHA will post and/or advertise those position openings.
In all cases, candidates will be required to complete a RHA employment application (if the candidate is not on a current Civil Service List for that position). Candidates must meet the minimum qualifications for the job classification to be considered for the position. Every job classification will have different education, training and experience requirements.
RHA is an equal opportunity employer and does not discriminate on the basis of age, gender, race or national origin for any of its positions. We encourage diverse applicants to apply.
Test Guides resources from New York State Department of Civil Service
Test Guides published by the New York State Department of Civil Service are usually targeted to specific, entry-level titles. Test Guides are not provided for every examination. If a Test Guide is provided for an examination, information about the guide will appear on the examination announcement. Test Guides are designed to familiarize candidates with the format of the test.
RHA Human Resources:
675 West Main Street
Rochester, NY 14611
(585) 697-6145
Other Employment Resources:
City Of Rochester Jobs: http://cityofrochester.gov/jobs/
Police Prep Workshops: http://cityofrochester.gov/article.aspx?id=8589940316
Summer of Opportunity Program: http://rochesterworks.org/summerjobfair.aspx
Youth Training Academy: http://rochesterworks.org/youth_services.aspx

PRIME (Job incentive Program: http://cityofrochester.gov/inventiveprogram/
Internship Opportunities: http://cityofrochester.gov/article.aspx?id=8589936058
Employment Forms: http://cityofrochester.gov/article.aspx?id=8589935785
Monroe County Employment: https://www2.monroecounty.gov/employment-index-php
Monroe County Civil Service Scores: http://www.monroecounty.gov/mccs/lists
Rochester Works: http://rochesterworks.org