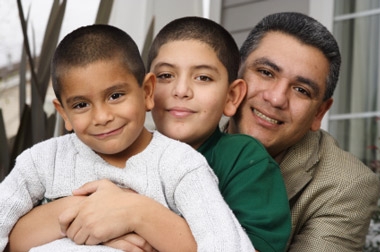 Section 8 Housing Choice Voucher Program
Funded by the United States Department of Housing and Urban Development (HUD), the Section 8 Housing Choice Voucher (HCV) program helps low-income families find decent, safe and sanitary housing in the private rental market. Families are responsible for finding their own housing. Section 8 families pay a portion of their monthly income - generally, between 30% and 40% - toward monthly shelter costs. The difference between the family's portion of the monthly rent and the total rent is paid directly to the owner by RHA.
A family receiving a HCV from RHA may use its Voucher anywhere in Monroe, Wayne, Ontario, Livingston and Orleans county. Additionally, the family may be able to use the "portability" feature of the HCV program and move anywhere in the country.
RHA has administered the Section 8 program since 1976. Currently, there are over 2300 owners receiving rental assistance checks on behalf of over 5000 Section 8 families. Annually, RHA provides approximately $20 million in rental assistance to the greater-Rochester community. There are Section 8 families currently receiving assistance in the City of Rochester, all towns in Monroe County and four surrounding counties.
Section 8 Apartment Listing (Updated Weekly)
Interactive Map of Poverty Rates by Census Tract in Monroe County
Complexes that Currently Accept Section 8
Leasing Operations (Section 8) Office Hours:
Monday through Friday
8:30 am until 4:30 pm